Beauty
10 Moisturizers That'll Have Your Dry Skin Glowing
March 9, 2022
Skin needs moisture to keep it from drying up, cracking, and being vulnerable to infection. Moisturizing is simply something you mustn't gamble with, and this applies to all skin types, but mainly you babies that struggle with flaky, dry skin.
Thankfully, we're heading toward the colder months of the year (no more "it's the heat" excuses, boo). It's the perfect time to start blessing your skin with the hydration it deserves.
Whether you naturally have dry skin or are suffering dryness due to some skin issues, here are our top 10 picks of moisturizers that'll have your dry skin pumped up on moisture.
Neutrogena Hydro Boost Gel-Cream
Give your skin a big gulp of moisture. That's the Hydro Boost promise (that I just haphazardly came up with. I also promise you'll get used to me). Seriously though, this gel cream has gotten rave reviews and is sometimes tagged the Holy Grail of moisture. Containing Hyaluronic Acid, this gel cream absorbs super fast while still guaranteeing the intense hydration that extra-dry skin needs.
Cerave Moisturizing Cream
The Cerave moisturizing cream is a derm-fave. Like every Cerave product, it contains 3 essential ceramides that restore and maintain the skin's natural barrier. It is gentle, fragrance-free, and non-comedogenic, making it perfect for sensitive, dry skin. Glycerin gives you an instant feel of baby-smooth skin and locks in moisture. While all skin types can use this cream, you'll particularly love this product if you have dry skin.
La Roche-Posay Toleriane Double Repair Face Moisturizer
This La Roche-Posay moisturiser is something magic. I didn't say it; this reviewer did. As the name implies, the moisturiser works double-time to repair damaged skin barrier and hydrate the skin. Reviewers have often claimed to see impressive results in just a day of use. This product is also fragrance-free and contains niacinamide that helps to reduce redness, treat acne, and improves skin texture.
Vanicream Moisturizing Cream
If you love clean beauty, you will loooveeee this moisturiser! It does not contain parabens, lanolin, formaldehyde, fragrance and dyes. It effectively locks in moisture as it contains petrolatum, an occlusive that forms a protective seal over the skin. Petrolatum also prevents irritants from penetrating your skin. It also contains emollients that soften and soothe your skin. This moisturising formula treats eczema and psoriasis and is our star pick for sensitive skin types.
Bonus: Super safe for kids.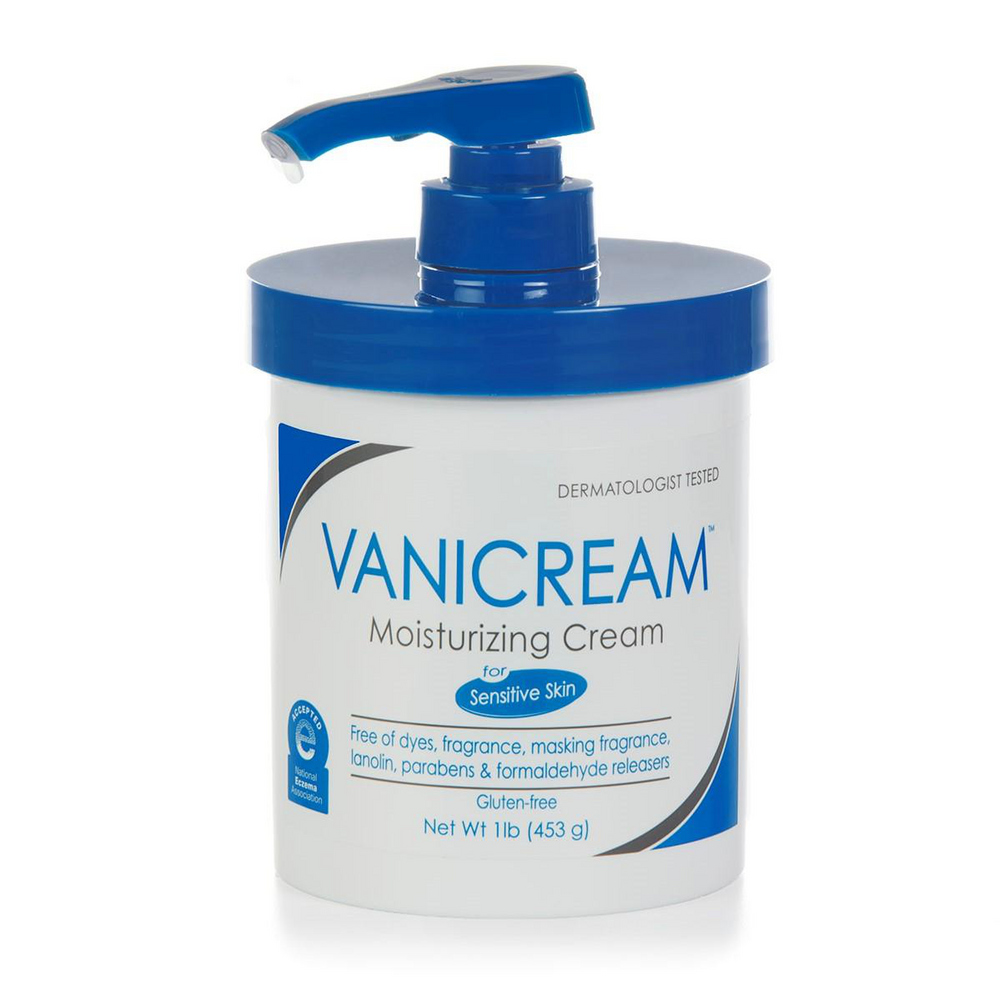 Weleda Skin Food Original Ultra-Rich Cream
If you have dry, bumpy skin or extremely dry patches of skin, then you'll want to check out Weleda's Ultra-Rich cream. This product can be better described as a salve as it contains beeswax, rich oils, and a blend of plant extracts that deliver intense hydration to your skin. Slather it over your knees, elbows, hands, feet as often as you need to keep your skin looking luminous all the time. A minor con, though: if you are sensitive to smells, you might want to avoid this product as it has a strong scent courtesy of the plant extracts. Also, oily skin types should definitely STAY AWAY.
The Ordinary Natural Moisturizing Factors + HA
This thick moisturiser in a tube contains hyaluronic acid, and amino acids that do a great job of moisturising the skin. It also contains urea and helps in smoothing out the skin. For such a low price, it does an impressively good job. It is perfect for nighttime routines and cold months as it is pretty thick.
A major perk is that it works well for both dry skin types and combination-oily skin types without causing breakouts.
Aveeno Ultra-Calming Nourishing Night Cream
This Aveeno night cream is perfect for dehydrated and sensitive skin. It rebalances skin with nourishing oat and calming feverfew that are known for their anti-inflammatory properties. Made with sensitive skin in mind, it is fragrance-free, oil-free, non-comedogenic and hypoallergenic.
Use this cream at night if your skin is acting up, red, itchy and wake up to a moisturised, calm skin. This product visibly reduced redness in just a week!
Kiehl's Ultra Facial Cream
Kiehl's superpower facial cream contains squalane, a human-made version of squalene. Squalene is a lipid naturally secreted by our sebaceous glands to give skin a youthful and supple look. Squalane in skincare products is an emollient that softens skin and covers it up with a protective barrier.
This facial cream is lightweight - courtesy of squalane. It works well for sensitive skin, doesn't leave greasy residue, and contains glycerin that draws moisture to your skin and keeps it bright and glowing.
Eau Thermale Avène Hydrance Skin Recovery Cream
A gem for hypersensitive skin types or if you generally don't like chemicals in your skin products. This cream is super gentle on irritated skin; it moisturizes intensely but doesn't clog pores. It is fragrance-free and paraben-free, giving you only the intense hydration you need. The Skin Recovery Cream treats and restores your natural skin moisturizes and helps with conditions like rosacea, dermatitis, and eczema.
Arami Essentials Ivory Butter
Arami Essentials Ivory Butter contains shea butter that moisturizes and heals skin and restores its protective barrier. Its highly moisturising ingredients keep you radiant all year long. The rich butter also contains Vitamin E and olive oils, antioxidants that moisturize free radicals and toxins in the environment.
Need an extra perk? This multifunctional butter formulated with African shea butter nourishes both hair and skin.