Culture
6 Celebrities That Made A Fashion Statement In Nigeria's Television History.
April 21, 2022
As Nigerians, If we are to express gratitude towards major contributors of our fashion finesse, Nigerian celebrities may just be the people sitting at the end of our praises. Should we speak of the red carpet appearances for a movie premiere or award show, or the elaborate outfits to celebrity events? Each celebrity trying to be the sui generis of the event. We love Nigerian celebrities, and we love the fashion they bring to the game!
For them, it's more than designer clothing and dazzling attires; it's establishing their mark in Nigerian fashion, creating a trend that only them can embody, which may sometimes give rise to a fashion emergency or a wardrobe malfunction. Some of these celebrities don't need a red carpet to make a statement; a walk on the street and a quick errand are enough to get people talking. Stars like Denrele, Mercy Aigbe and Nancy Isime are proof that being in style goes beyond the carpet and flashing lights.
Ebuka Obi-Uchendu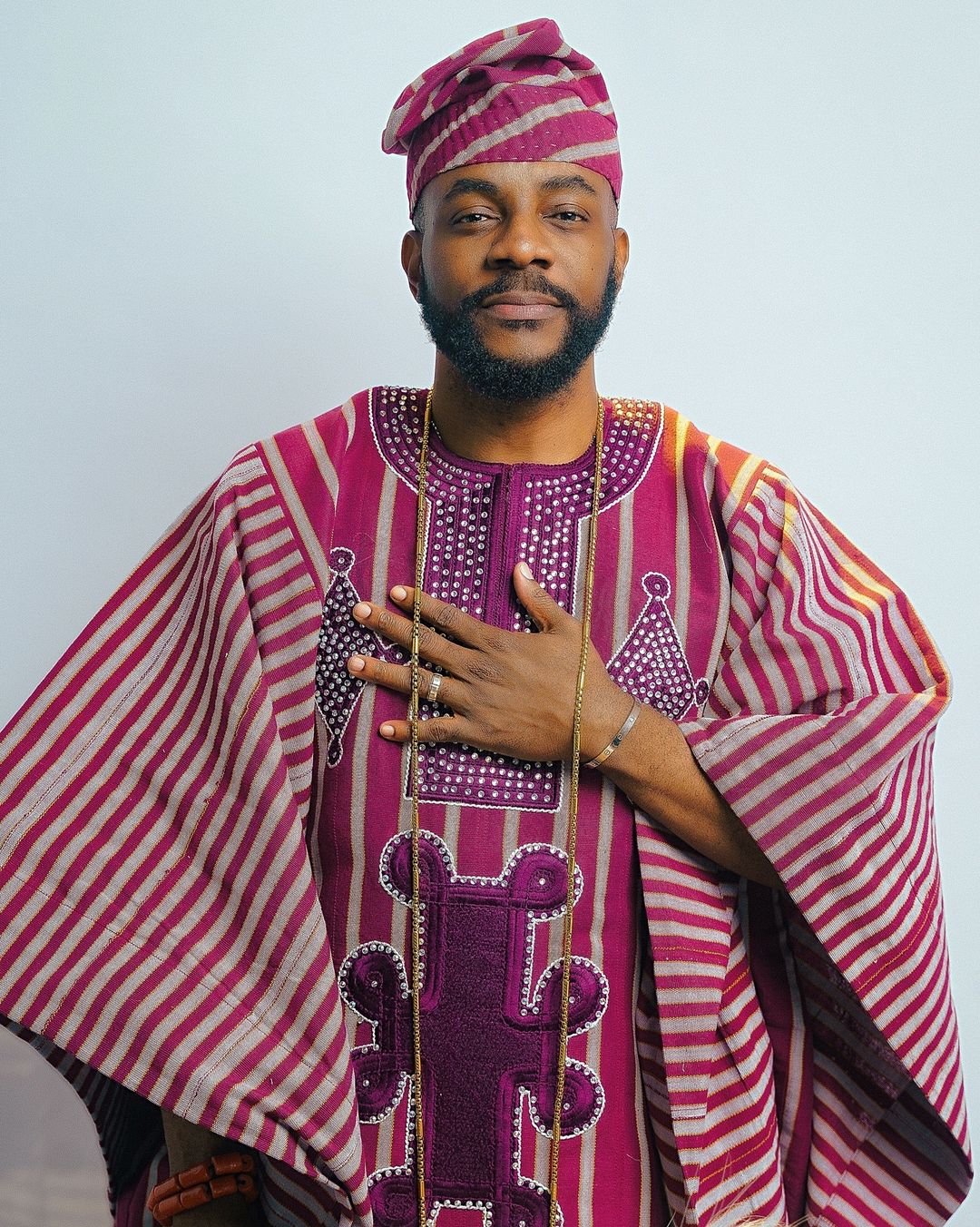 Known as a major fashion influencer and probably one of the motivations for Nigerians tuning in to watch Big Brother Naija live shows, we can't help but notice how he has made a style statement in the industry. Every time BBN's live show begins, Ebuka appears on our screen with an outfit we didn't know could be paired. Who knew kimono and agbada could be a great match? One thing we love about Ebuka's outfit choices is how daring they are. He could take ideas from different tribes in Nigeria and make a perfect blend with them. In every event he's in, whether it's changing his outfit multiple times in an hour or hosting a show, Ebuka is an expert in bringing his A-game and being our guide to bold fashion.
A look by the fashion mogul we can't stop thinking about is this Fulani inspired outfit with a twist, an ensemble that created the perfect cultural aesthetics.

Nancy Isime


If we are to create a list of Nigerian female celebrities who rocks low-cut hair like a pro, you will find Nancy Isime's name in the top three. Because, who does it like her? Her hair comes in different colours. From brown to wine and platinum blond, she keeps giving us steady looks and we are here to receive them. Stepping into outfits, Nancy does it all. From casual outfits to asoebi dresses and Ankara prints, she has been a fashion inspiration on our screens, mesmerising us every time with her appearance.
One of our favourite looks from the Media girl, and there is a lot, is the stunning Aztec print gown she wore during her co-host gig for Global Citizen Live. The dress was designed by the talented Erica Moore brand, and we can't picture anyone wearing it better.

Toyin Lawani

Known as a celebrity stylist ruling the fashion industry, Toyin Lawani does not only create the most stunning pieces for her clients but for herself as well. She is the brains behind Tiannah's Place Empire, a top fashion brand that has adorned a good amount of Nigerian celebrities. No wonder her style always hit the top of the list. In the streets of social media, they call her the fashion goddess, blessing our view with jaw-dropping designs she created. When it comes to being daring, original and bringing creativity to her space, Toyin Lawani wears the crown.
An inspiration who lets her imagination run wild while expressing herself with breathtaking designs. She represented this in one of her recent designs, where she used actual paper bags to make a dress! How amazing is that? If that's not making an avant- garde fashion, then we don't know what is.

Denrele Edun


This list will be incomplete if Nigerian television host, Denrele isn't mentioned. Because who makes eccentric and peculiar fashion statements the way he does? His style is known to be unusual, enough to capture his uniqueness. He has redefined the way men see fashion and has broken the bias of how men should dress in Nigeria. Denrele style might be a controversial topic for some Nigerians, but we can't deny how well he rocks his afro, bizarre jackets, pop socks, heels and whatever peculiar theme he throws in the mix. What's better? The way he slays every outfit and pairs them with pride to create the perfect mix.
A look added to our list of favourites from the fashion icon was his extra and iconic look at Coming 2 America premiere, combining black and gold to create royalty.
Denola Grey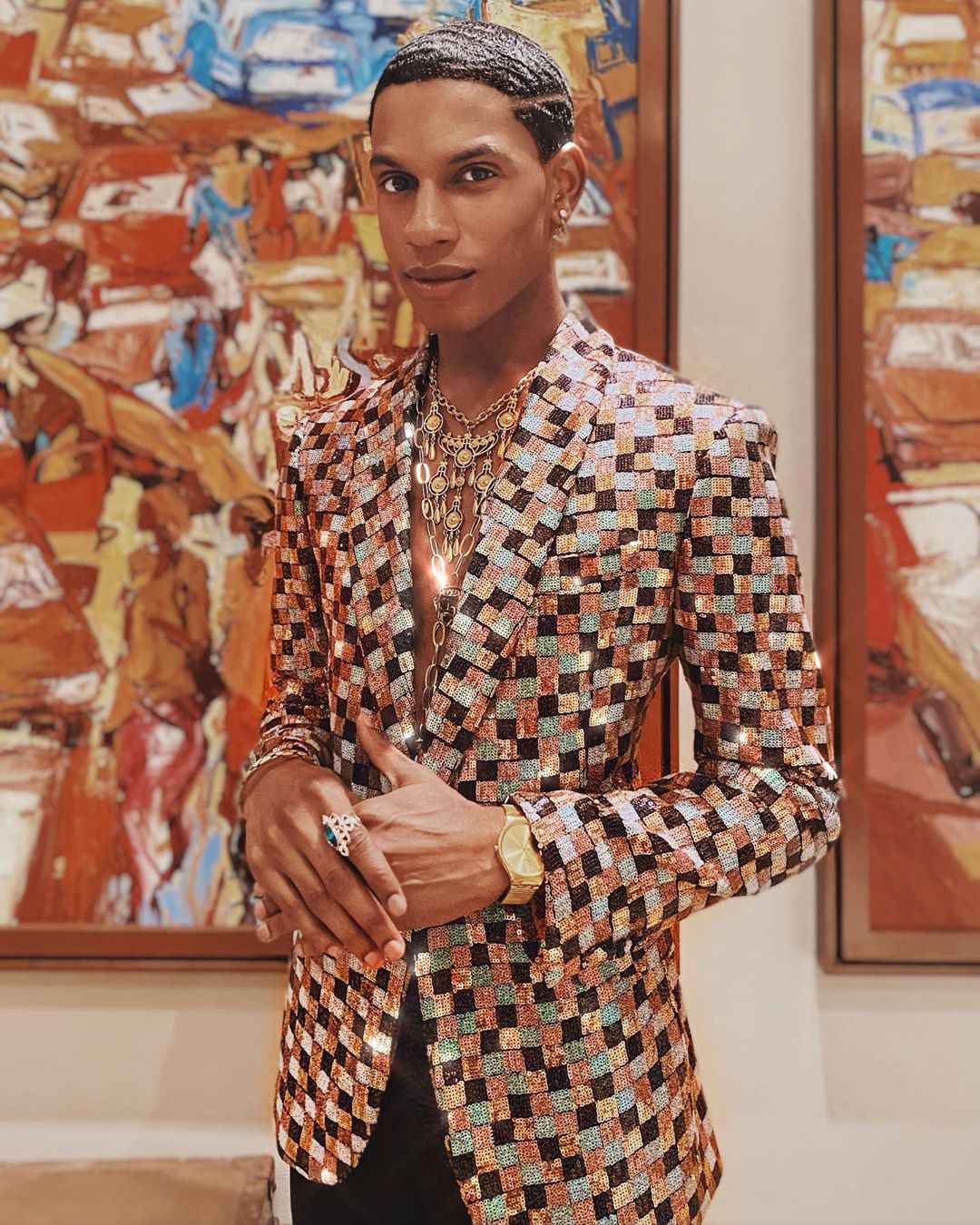 If there's anyone who has a hundred and one ways to style a suit, it's Denola Grey. He is known for his love for suits and the astounding ways he styles them. Denola Grey is another media personality in the fashion industry who redefines how men dress, and the perception of men's fashion in Nigeria. If we are to describe Denola's style in three words, it's elegance, sleek and fabulous. Everything you need to make a fashion statement in Naija.
An outfit by the fashion superstar that we fell in love with, is a traditional attire he wore in a picture he posted on his Instagram page. It was an impeccable emblem that created the right green lace gradient

Toke Makinwa

Toke has a way of charming the viewers with every appearance she makes on-screen and that's all thanks to the way she puts together fashionable and luxury items to create a style statement that only she can. From runway fashion to Ankara styles and bridal looks, Toke makes designer clothes hers and stuns us every time with her incredible styles.
A look by Toke that we are head over heels in love with is this Bridgerton inspired ball gown that speaks elegance and royalty. We call her a real-life queen and truly, she is.Other celebrities notable of mention are Sharon Ooja, Timini, Iyabo Ojo, and several others.Are there celebrities whose fashion you look up to and were not mentioned? Engage us in a comment and we'll do a feature of them.